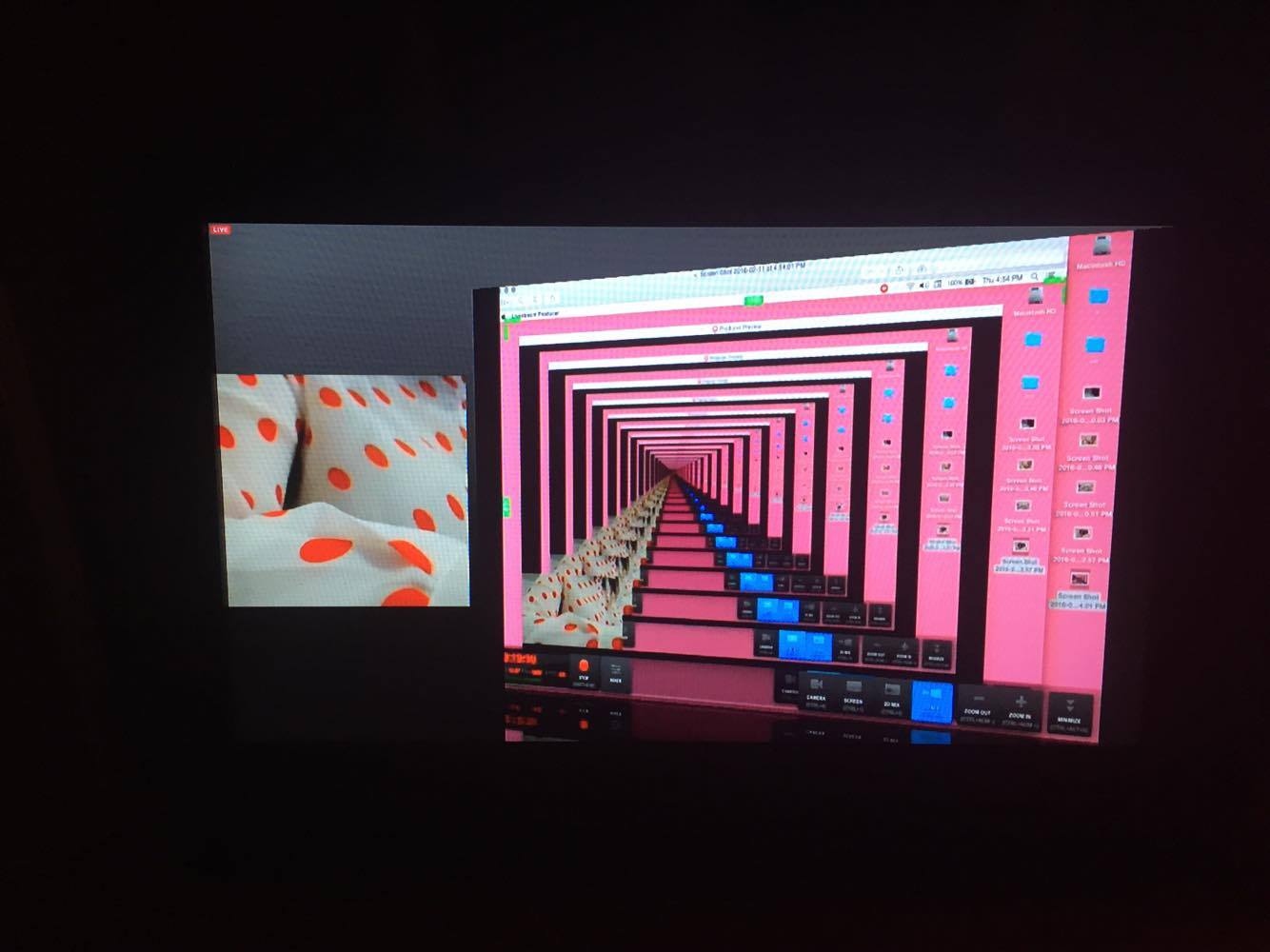 — HIER EST AUJOURD'HUI.
Exposition performative dans le cadre du Mois Multi
February 12 - March 13, 2016
VU - Espace Européen, Québec, Qc.
Produced as a performative exhibition for the artist run center VU (Qc) and presented as part of the Mois Multi Festival, this durational performance of self unfolded from February 11 to March 13, 2016 following the opening hours its venue (12pm-5pm, Wednesday-Saturday). During the course of this time, approximately 120 hours of Livestream video was visible within the space of gallery and over 1,800 images were produced and posted simultaneously, to every action, taking its course online via Instagram >>>>>>
#mirrorspapillon
Images : VU / Hubert Gaudreau
More information to come.