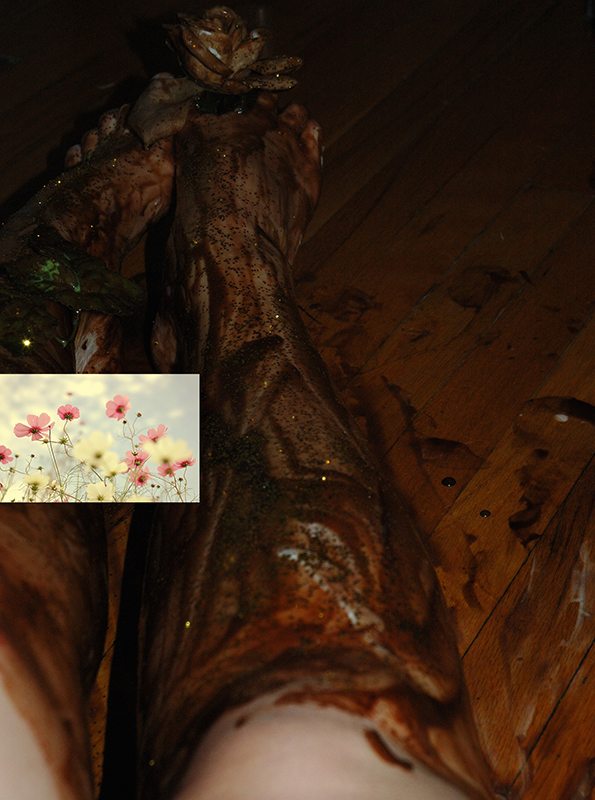 I. WALL-FLOW-ER.
Duration & Dialogue II — January 29th, 2017
Live streamed performance online and at
Katzman Contemporary - 88 Miller St., Toronto, ON.
Something, such as a tapestry, that is hung & You.
Curated by : Natasha Bailey, Dario Del Degan, Johannes Zits
Other durational performers : Jon Sasaki, Jeremy Bailey, lo bil, Anne Berndston (Sweden), Marita Bullmann (Germany), Clayton Lee, Patrick S. Ford (Hong Kong), Julie Lassonde, Jen Goodwin, Julie Laurin and musical perfromance by Heat Death (UK).
Dialogue moderators : Francesco Gagliardi, Yan Zhou, Chloë Lum, Tanya Mars.
Images : screen captures taken during live performance, live channel chat room comments produced during performance by an anonymous viewer and post-performance photographies.